IAPP Intensive – London, UK – March 2023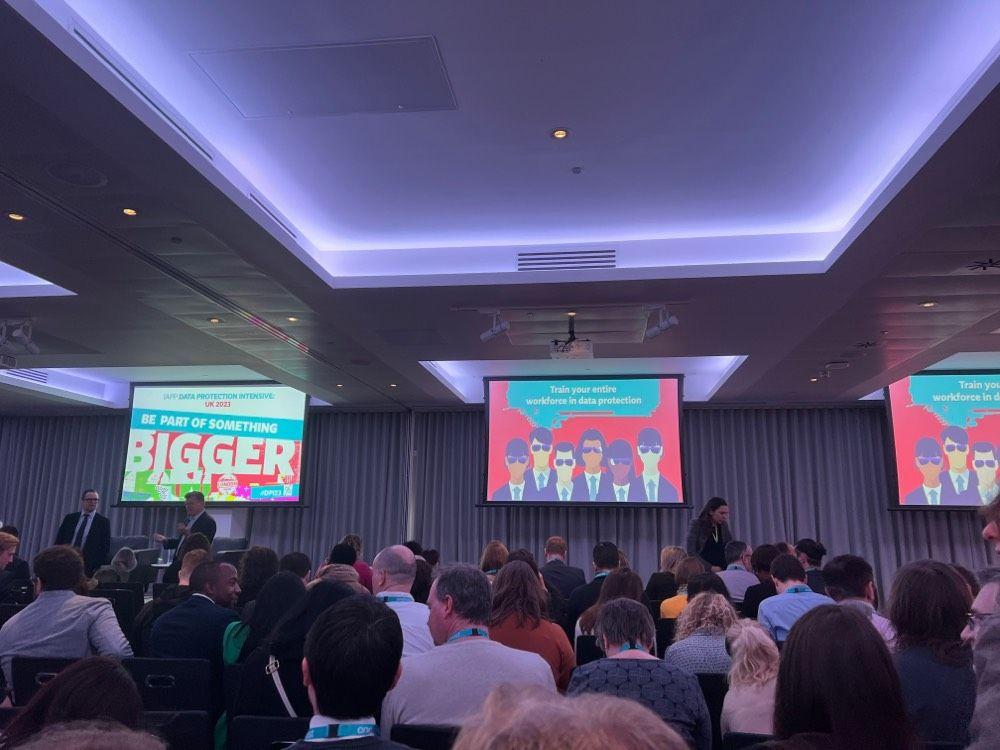 DAY 1
The IAPP – International Association of Privacy Professionals Data Protection Intensive: UK 2023 kicked off this Wednesday with John Edwards (Information Commissioner's Office's Commissioner)'s engaging speech followed by a panel with Lord Clement Jones (Liberal Democrat House of Lords Spokesperson for Digital) and Bojana Bellamy (President of Centre for Information Policy Leadership (CIPL)). Here are some of the key takeaways:
– The #ICO is moving resources to what they think has the greatest effect. They've engaged and worked closely with organisations from all sectors, including new groups that they hadn't spoken with before to ensure everyone fully understands their rights and the ICO's role and value.
– #AI regulations are around the corner. We need cross-sector approaches and horizontally-layered regulations. We will also need some kind of AI #adequacy: something that has a risk-based approach, more holistic, more global.
– #BreakingNews: the #UKDataProtectionReform is being discussed today in #Parliament, which means the first draft could well be revealed this Thursday at the conference! The bill doesn't just aim to clarify and simplify. It will most likely rely on organisations using their own judgment on how to handle their #privacy. The #regulators will need to incentivise organisations to step up and be accountable for their digital responsibility. Will #Europe look at what the UK is doing? Stay tuned.
DAY 2
It's already the end of the two-days IAPP – International Association of Privacy Professionals Data Protection Intensive: UK in London. We attended so many insightful keynotes over the two days and had lively coffee breaks with passionate #PrivacyProfessionals. The #UKDataProtectionReform is THE big buzz, and all eyes are also on the new and future (UK?) #AI regulations.
The closing session included an interesting debate between Elizabeth Denham CBE (former #ICO Commissioner and International privacy lawyer at Baker McKenzie) and Max Schrems (noyb.eu's founder). They both agree that we need much more #transparency on the procedural level. They even suggested the idea of a globalised democratic approach to #DataTransfers, rather than relying on #AdequacyDecisions and citizenship-based regulations. How to get there politically? It will be the role of #BigTech to put pressure on #governments.
The OECD – OCDE work may be the brightest light to lead us down this road. The #UK will have a role to play, it's taken a hit on its reputation but it's signalling some creativity for others to follow.
Elizabeth Denham CBE concluded by saying that the future of data transfers can be bright – but in 3 years time maybe. For Max Schrems? More like 10-20 years.