YOUR GDPR EU REPRESENTATIVE
We help your business grow and
we protect EU customers
YOUR GDPR EU REPRESENTATIVE
We help your business grow and protect EU customers
Our mission is to provide you with a full range of high-quality representation services at all-in transparent fees so that you can have full access to customers in the EU.
EDPO acts as your GDPR EU representative (Art. 27)
EDPO acts as your GDPR EU representative 
(Art. 27)
Even if you are based outside the European Union, the GDPR may apply to your company if : 
you offer goods or services to individuals in the EU (for payment or for free) and/or
you monitor the behaviour of individuals in the EU (such as tracking or profiling)
If the answer is yes to one of these questions, then your company probably has to appoint a GDPR representative in the EU.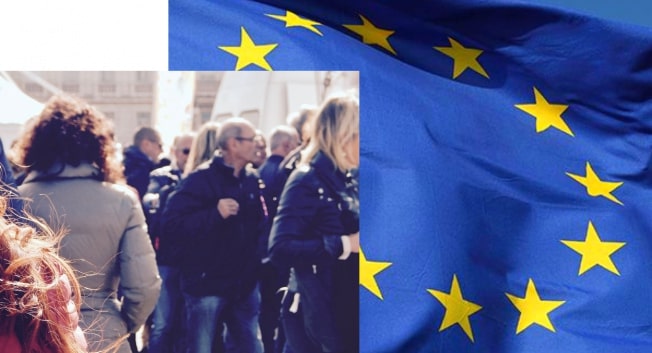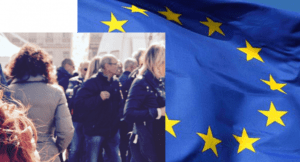 Our only activity is to act as European representative for non-EU companies that have to comply with the GDPR. We are therefore dedicated to and focused on providing top quality representation services and related advice and assessments.
More than a messaging hub
We aren't just a mailbox. Our services include the full handling of unlimited requests from (and replies to) data subjects and data protection authorities, free translation, data breach notification support, a block-chain-based Compliance Certificate and much more.
All-in transparent and tailored fees
Our fees are flat and include all services. No added fees, no surprises. Our packages are primarily based on the number of employees and on the type and volume of personal data processed. They can also be tailored to your company's specific needs.
We act on your behalf in the entire EU/EEA for GDPR purposes. Our headquarters are based in Brussels, the EU's capital, and are therefore close to EU institutions, decision-makers and influencers. We also have offices in Paris, London, Dublin, Berlin and Madrid to support you as closely as possible as your GDPR representative.
We work with a team of multilingual experts from various fields, covering all aspects of the GDPR (legal, IT, security, risk management, etc.). We are on the official vendor list of the International Association of Privacy Professionals (IAPP) and our team members are certified privacy professionals (CIPP/E and other university-level certifications). 
One of our obligations as EU Representative is to keep a copy of your company's Record of processing activities (GDPR Article 30). For that purpose, we use a plartform that is certified with the latest, highest and most comprehensive in-depth security certification – ISO/IEC 27001:2013 – which covers its entire business: people, processes, procedures and platform. 
Compliant and ethical contract
Our contract clearly defines our mandate and specific obligations and, unlike the contract of some others representatives, it will not automatically terminate in the event that you experience a data breach. We support you all the time and all the way.
Our client onboarding process is simple, friendly and efficient. We want to understand your operations, needs and expectations in order to provide you with personalized services.
Top-notch client service is our DNA
We are passionate about client service. Really passionate. Our expertise, responsiveness and professionalism towards our clients, data subjects and data protection authorities are the backbone of our services. Meaningful client relationships are part of our core values.
Worldwide knowledge network
We work to stay at the forefront of GDPR news, case law and new developments. We provide relevant GDPR news on a daily basis and share a weekly newsletter (register here). We collect and share opinions and ideas with clients and privacy professionals by attending and presenting at global events, seminars and webinars (such as the US, Canada, Singapore, Dubai, China, India, Japan, Cayman Islands, etc.).
Extensive Insurance Coverage
We are adequately insured so that an incident with one client will not affect or jeopardize our services to other clients.