Get your Article 27 Compliance Certificate

The added-value of the EDPO Article 27 Compliance Certificate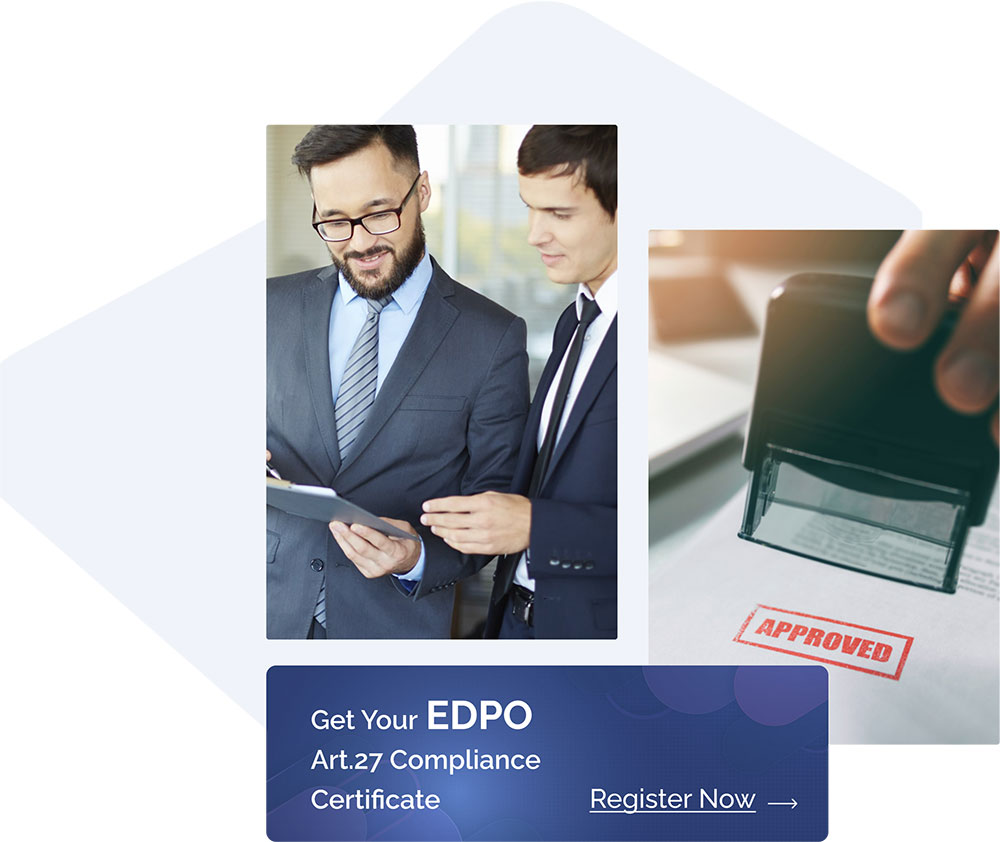 Lets your customers know that your company is accountable and that your compliance with Article 27 of the GDPR or Article 14 of the Swiss Data Protection Law is verifiable
Creates trust and provides security
Provides your company with a competitive advantage
Informs your business partners that your company complies with the EU/UK/Swiss data protection standards and allows for greater business opportunities
Reduces risks of heavy sanctions that can reach up to EUR 20 million or 4% of global turnover, whichever is highest
Guarantees authenticity by use of the Smart Certificate™ technology
Add Our Compliance Certificate link to your website and show the outside world that you are compliant with Art. 27 of the GDPR.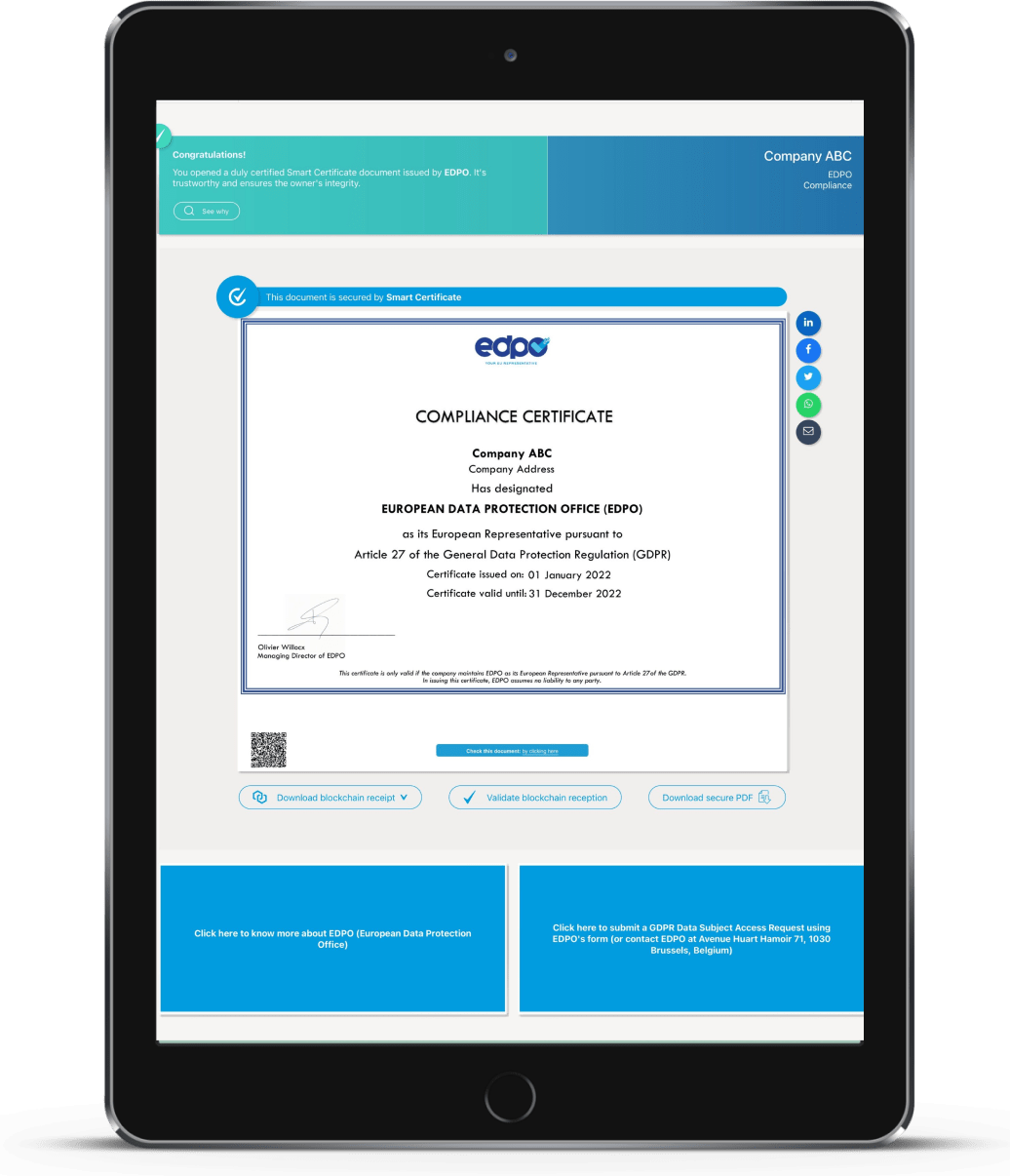 EDPO uses
Smart Certificate™
EDPO uses
Smart Certificate™
EDPO, EDPO UK and EDPO Switzerland use Smart Certificate™ to grant secure
certified digital compliance certificates because:
5

It uses data privacy protection technology through a unique high-level encryption/decryption process (including BLOCKCHAIN technology)

5

You can freely share the Art. 27 Compliance Certificate on your website and/or download it

5

You can access your certified document from anywhere, anytime

5

You can use it for marketing purposes and share it on professional and social networks

5

You can send it as a secure PDF document or with a personal hyperlink via any electronic means

5

It prevents fraud and protects against widespread counterfeiting

It's
quite simple

to get your EDPO Art. 27
compliance certificate
Just follow these four simple steps !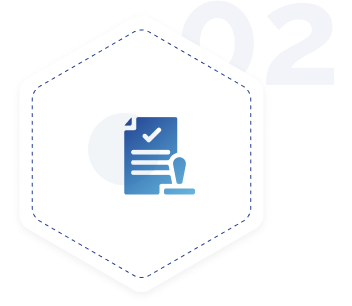 Sign the mandate agreement that we will send you after you've provided us with the relevant information.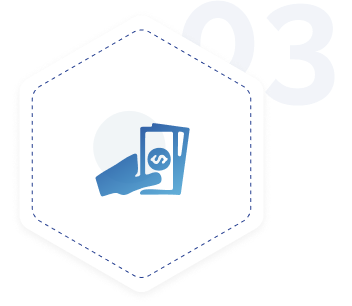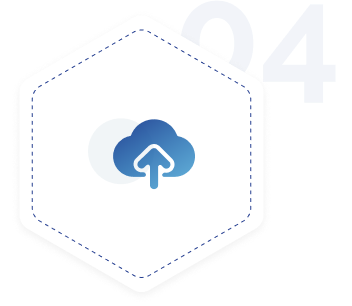 Upload EDPO's contact details, logo and Compliance Certificate on your website